---
:: Board of Directors – President ::
---
2020 President – Gayla Brumfield
---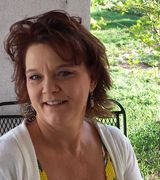 2019 Past President – Dawne Armstrong
---
2021 President Elect – Kathy Segura
---
:: Directors ::
(2 year term)
---
2019-2020  Director – James W. Graham
---
2019-2020  Director – James McElroy
---
2019-2020  Director – Melissa Widner
---
2020-2021  Director – D'Auna Lockmiller
---
2020-2021  Director – Leah Cotton
---
:: RANM Director ::
(2 year term)
---
2017-2020  RANM Director – Coletta Ray
---
---
---
2019 AE – Melinda Proffitt
---
CPAR :: Board of Director Meetings
---
Attendance: Meetings are open to all members, affiliates and business partners unless the the Board of Directors is in executive session. After signing in, attendees can be call upon to have the floor. This will allow members to interact with the BOD. Attendees can sit in on the Directors meetings until it is time for the Executive session to start.
Old Business

Committee reports

New Business

Member topics

Complaints, comments & resolutions – Members can sign in before the meeting and present their topic when call on by the president.

Only Directors can vote. During the meeting or in executive session.
---
FAQ: Frequently asked questions
---
Q: How do I become a Director?
A: Must be a member in GOOD standing, serve as an active member of a committee for one full year to qualify. There are 5 Directors positions on the CPAR BOD for a 2 year term. When a Directors position comes available the association will hold and election. Qualified members can apply or can be nominated. Applicants must be approved by the Credentials Committee appointed by the current CPAR president. The official list of approved candidates will be sent out to all members, along with the election date each September. Selected directors-elect will be swarm in at the yearly banquet and take office as a Director at the first BOD meeting of the new year.
Q: How do I become the CPAR President?
A: Must be a member in GOOD standing, chair a committee for a full year term, be elected as a director for a two year term, run for the position of President Elect and win, at which point you serve on the BOD for a 1 year term as president elect. At the end of that term you are inducted during a formal ceremony held during the end of the banquet and take over as CPAR President January 1 of your term year. You will remain on the BOD for a full year as president and one full year after your term as Past President.  It is a minimum 6 year process.
---
Information is deemed reliable, but not guaranteed. Subject to change without notice.  Updated: 1-14-20